Do you need
advice on your Defined Benefit Pension.

At Chantler Kent Investments we have a highly qualified and experienced specialist team who can help you understand your Defined Benefit Pension and whether this should be considered for transfer to access pension freedom.
Pension Freedom Rules
What are the best options for your retirement income…
For the majority of  people, a Defined  Benefit pension is  undoubtedly the most  suitable option. However, there are some who would benefit from a transfer to a Defined Contribution  arrangement. The decision process is complex and requires  a high degree of analysis covering circumstances, objectives and actuarial calculations. At Chantler Kent Investments there are 10 qualified advisers supported by three Pension Transfer  Specialists and a strong experienced administration support team. We use an external Pension Transfer specialist in order that all cases have two sets of qualified eyes on them.
ftadvisers top 100
29th in FTAdviser's Top 100
Recently, Chantler Kent  Investments became a member of the FT Top 100 advisers. They are currently ranked 29th in the UK for  professional services and advice.  In 2017 they took part in the 2016/17 Work and Pension  Parliamentary Review.
defined benefit transfer market
£280M total funds under management
Since entering the Defined Benefit to Defined Contribution transfer market as a specialist in 2016 CKI have developed a strong reputation for helping people understand the benefits of their pensions and the reasons why they should or should not transfer to a flexible pension. We have built a team of experts in this area who can help you make the most appropriate decisions.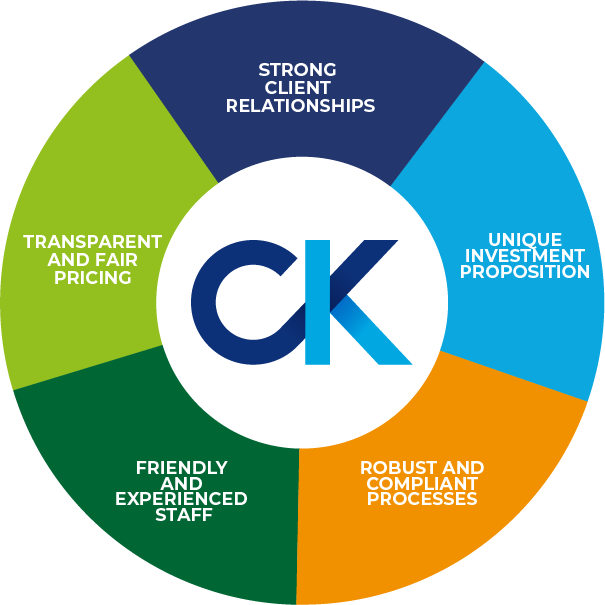 Chantler Kent Advisors
Work through all the Factors that will Help YOU
Our goal is to provide our clients with a bespoke, friendly service which meets their financial goals and allows them to have control  of their finances now and in  the future.
LONG established
Chantler Kent Investments is a long established Independent Financial Advisory business. 
CHANTLER KENT HAVE 4 PENSION TRANSFER SPECIALISTS
Pension Transfer Specialists are qualified and experienced professionals in the DB pension transfer market. Because we have 4 we are in the enviable position of being able to peer review all cases and ensure only the best advice is provided
Experienced Advisors
We have a team of highly qualified advisers and technicians to support our clients needs. 
Under Management
Through our tailored portfolio service we provide a unique investment proposition 
Transferring your defined benefit pension
If you're in a private sector defined benefit pension scheme or a public sector scheme, it may be possible to transfer to a defined contribution pension as long as the pension is not already in payment.
If you're in an unfunded defined benefit pension scheme (these are mainly public sector schemes), you won't be able to transfer to a defined contribution pension scheme.
Advantages of a DB Pension Scheme
Your pension lasts as long as you do.  Therefore, there is no risk of you having no pension income 
Although each scheme varies, there will be something for your surviving spouse / civil partner/dependents.  Typically, a survivor's pension is half of your pension income and will be paid for the duration of your spouse's/civil partners lifetime, however, a dependent's pension may only be paid for a limited period for example until they reach the age of 23 
Some protection against inflation is provided to help you maintain your spending power    
 Your pension does not rely on the 'rise and fall' of the stock market
Disadvantages of a DB Pension Scheme
The death benefits of a DB scheme are extremely rigid – if you are not married and have no financially dependent children, your fund may die with you 
If you are concerned with your life expectancy, your DB pension scheme may offer you a poor total capital return
 It is not possible to vary the level of income you receive from the scheme 
 If your employer becomes insolvent there may not be enough assets in the pension scheme to pay your pension. The Pension Protection Fund may however provide compensation. Please see section below for more details

Mission Statement
Our mission is to always treat our clients fairly, creating long term relationships of trust and mutual respect
Address
Our Office
Chantler Kent Investments
2 Roberts Mews
High Street
Orpington
Kent BR6 0JP
Contact
Get In Touch
If you would like to discuss your finances, then please call us on 01689 607007. Alternatively, you can email us on info@cki.london or use the online form above.