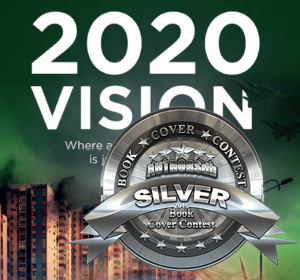 2020 Vision Book Cover Design
scooped a SILVER in the book cover design awarded by Authorsdb.
First time author, Matthew Owen Clark approached Tracy to design the cover for his book 2020 Vision. Flattered by the opportunity, it never crossed my mind for one minute Matt would enter the cover into the Authordb.com annual cover contest. Ecstatic to snap up a Silver for the cover design plus Matt achieving a Top10 ranking for 2020 Vision. Thanks to Matthew for the opportunity and wish him the very best with the sequel… as and when.